(Celebrating our 25th anniversary linking buyers and sellers)
PROPOWER
[PRICED PER UNIT - 1 AVAILABLE AT TIME OF LISTING]
Listing last update on May 19, 2012 - Viewed 897 times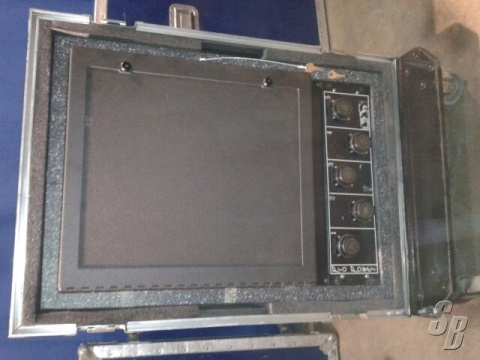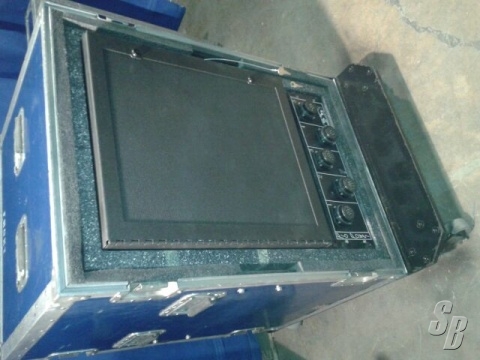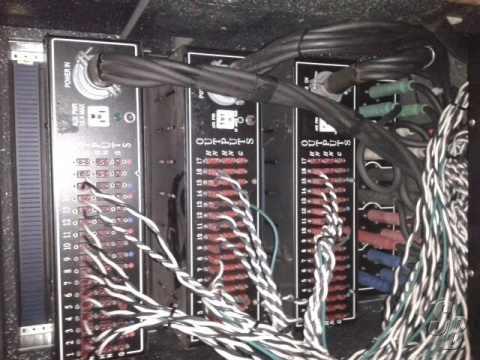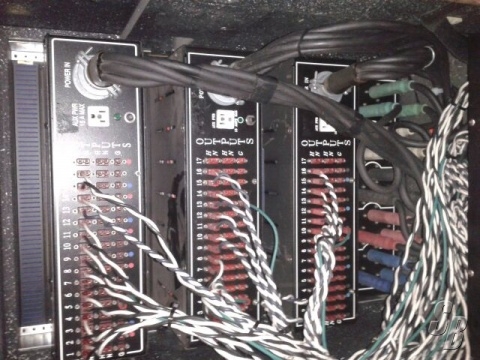 /
Click on thumbnail to enlarge
PROPOWER
[PRICED PER UNIT - 1 AVAILABLE AT TIME OF LISTING]



PRO POWER DISTRO: THE OUTPUTS CAN BE ALL 120V OR SWITCH TO 4 X 208V AND 1 X 120V. WITH EACH DISTRO PURCHASED I WILL INCLUDE ONE MODULAR POWER OUTPUT BOX NO CHARGE. '

WE ALSO HAVE OTHER LOAD PANELS (SEE PHOTOS). THEY CAN ADD INSIDE THE BACK BEHIND THE HINGED GRILLE DOOR. YOU COULD ALSO REMOVE THE VENT PANELS ON THE BREAKER SIDE AND MOVE THE BREAKER PANELS CLOSER AND FIT IN ONE MORE, AND JUST NEED A SET OF MINI-CAM LOK TWOFERS TO CONNECT TO POWER.

WE ARE SELLING EXACTLY THE SAME FLIGHT CASE BUT IN A GRAY CARPETED RACK FOR $100 LESS.

COMMENTS: PRETTY RARE TO BE ABLE TO FIND QUANTITIES OF EXACTLY THE SAME THING LIKE THIS.


| | |
| --- | --- |
| ID#: | 63107 |
| Listing Type: | Standard |
| Model: | PROPOWER |
| Manufacturer: | PRO POWER |
| Condition: | SUPERB (8-9) |
| Shipping Info: | 0.00 lbs., |
| Seller's Location: | NJ, USA |
| Updated: | May 19, 2012 |
| M.S.R.P.: | $0.00 |
| Asking Price: | SOLD |
To purchase or list using the services of SoundBroker.com, you must be a member of SoundBroker.com and agree to our terms and conditions. If you are a VIP-Loyalty Club Member and feel a listing is priced too high, please contact us to make a fair counteroffer (unfortunately, due to the nature of the economy, SoundBroker.com does not accept low offers from our Gold Members). Click here for details on becoming a VIP-Loyalty Club Member.

All listings on SoundBroker.com are subject to change &/or cancellation without notice. All items listed are pre-owned and priced per unit unless noted in the description. SoundBroker.com reserves the right to accept or decline any listing or purchase.
---