(Celebrating our 25th anniversary linking buyers and sellers)
ID # 32071 CURRENT CATEGORY - PA SYSTEMS
D&B AUDIOTECHNIKS Q1 LINE ARRAY SYSTEM WITH D12 AMPS
[PRICED PER UNIT - 1 AVAILABLE AT TIME OF LISTING]
Listing last update on April 14, 2007 - Viewed 1362 times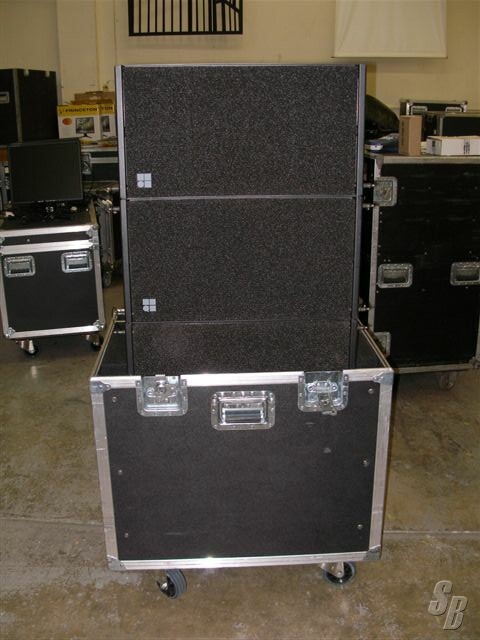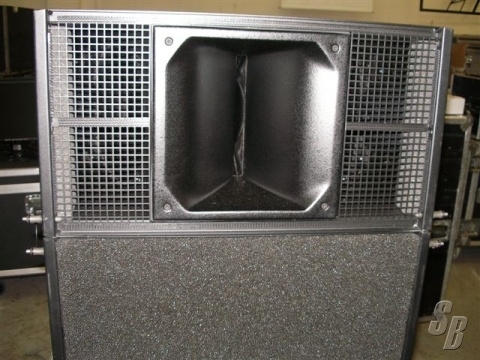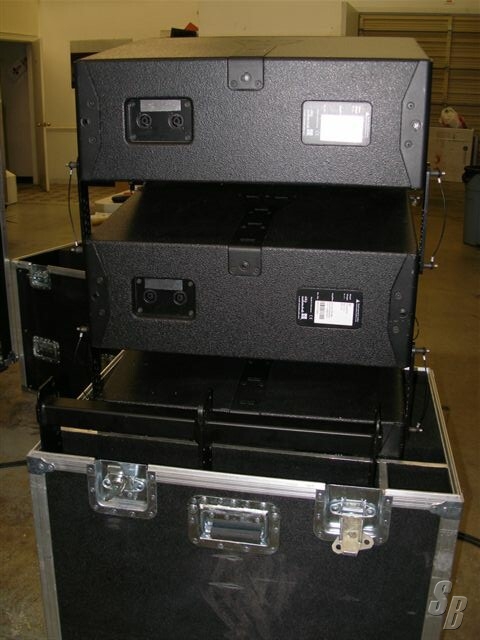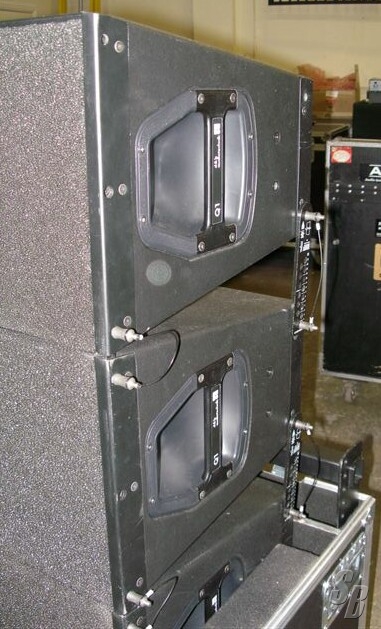 /
Click on thumbnail to enlarge
D&B AUDIOTECHNIKS Q1 LINE ARRAY SYSTEM WITH D12 AMPS
[PRICED PER UNIT - 1 AVAILABLE AT TIME OF LISTING]



D&B AUDIOTECHNIKS Q1 LINE ARRAY SYSTEM WITH D12 AMPS.
(8) Q1 BOXES WITH 2 D12 POWER AMPS.
(2) CUSTOM MADE ROAD CASES MADE BY L&M INDUSTRIES WITH HEAVY DUTY PADDING FITS (4) Q1 BOXES EACH.
(1) AMP RACK WITH 3" PADDING HOUSE 2 D12 AMPS.
(1) COMPLETE SET OF FLYING HARDWARE WITH TWO FLY BARS AND SPACERS AND LOCKING PINS FOR ALL OF THE Q1.

SYSTEM WAS PURCHASE IN THE SUMMER OF 2005 AND WAS USED FOR ONLY 10 GIGS, SYSTEM LOOKS AND PERFORMS AS BRAND NEW, NOT A SCRATCH OR BLEMISH OF ANY KIND.THE SYSTEM WAS PURCHASED TO AUGMENT AN EXISTING Q1 RIG OWNED BY A FRIEND OF MINE WHO OWNS A SR COMPANY HERE IN VIRGINIA. SYSTEM WAS NEVER TOURED SINCE WE ONLY DO CORPORATE GIGS. AS LUCK WOULD HAVE IT I BLEW MY KNEE ABOUT A YEAR AND MONTHS AGO AND REQUIRED EXTENSIVE SURGERY AND PT. IN SHORT MY SR LIFE IS OVER AND I'M MOVING ON.

THE SYSTEM SOUNDS SO GOOD, LOTS OF HEADROOM AND THROW, HI-FI QUALITY. THE CASES ALLOW YOU TO FLY BOXES WITHIN 15 MINUTES AND
TAKES JUST A LITTLE LONGER TO BRING IT DOWN AND STORE THEM FOR AN EASY TRUCK LOAD. I'M SAD THAT I HAVE TO DO THIS BUT I GOT TO LOOK AHEAD AND THIS IS THE BEST SOLUTION. D&B HAS GREAT SUPPORT AND A GROWING NETWORK OF OWNER-OPERATORS IN THIS COUNTRY AND SYSTEMS ARE BECOMING MORE POPULAR WITH BOUTIQUE AND TOURING COMPANIES.

THERE IS NO MODIFICATION OF ANY KIND AND THE ONLY WIRING THAT WAS CUSTOM MADE IS THE AMP RACK BACK PLATE THAT HAS NL8 AN 4 CONNECTORS PLUS ALL ANALOG AND DIGITAL INS AND OUTS, THEY'RE REALLY BEAUTIFUL AND WELL DESIGN.
| | |
| --- | --- |
| ID#: | 32071 |
| Listing Type: | Standard |
| Model: | AUDIOTECHNIKS Q1 LINE ARRAY |
| Manufacturer: | d&b Audiotechnik |
| Condition: | SUPERB (8-9) |
| Shipping Info: | 0.00 lbs., |
| Seller's Location: | VA, USA |
| Updated: | April 14, 2007 |
| M.S.R.P.: | $43,000.00 |
| Asking Price: | SOLD |
To purchase or list using the services of SoundBroker.com, you must be a member of SoundBroker.com and agree to our terms and conditions. If you are a VIP-Loyalty Club Member and feel a listing is priced too high, please contact us to make a fair counteroffer (unfortunately, due to the nature of the economy, SoundBroker.com does not accept low offers from our Gold Members). Click here for details on becoming a VIP-Loyalty Club Member.

All listings on SoundBroker.com are subject to change &/or cancellation without notice. All items listed are pre-owned and priced per unit unless noted in the description. SoundBroker.com reserves the right to accept or decline any listing or purchase.
---