(Celebrating our 25th anniversary linking buyers and sellers)
ID # 31293 CURRENT CATEGORY - PA SYSTEMS
NEXO ALPHA E (2002) (S#: XXXXXXXX) GOOD (7-8)
[PRICED PER UNIT - 22 AVAILABLE AT TIME OF LISTING]
Listing last update on January 24, 2007 - Viewed 1839 times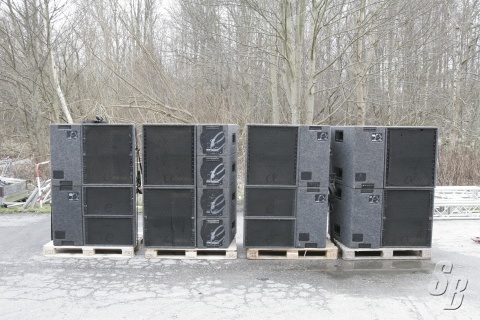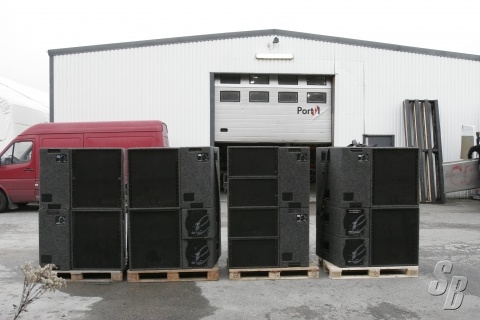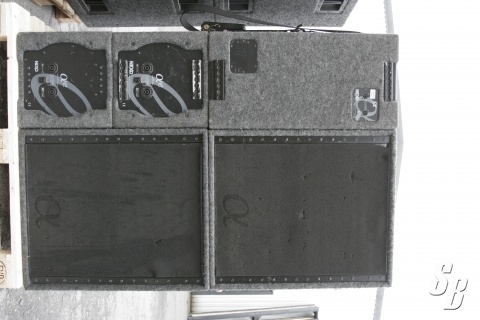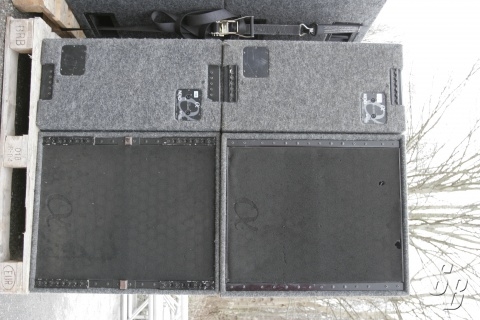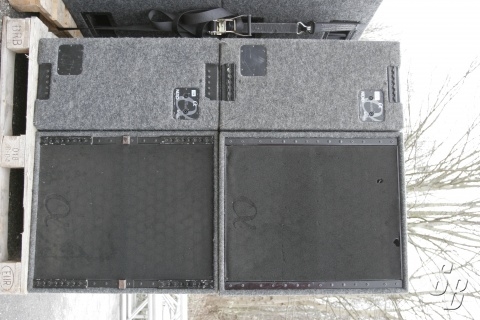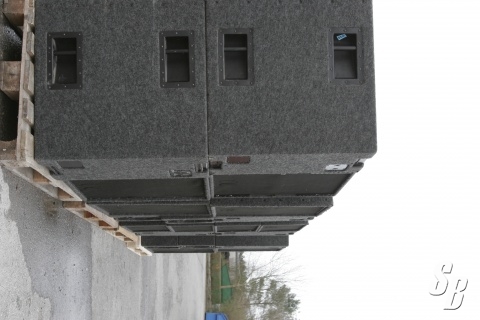 /
Click on thumbnail to enlarge
NEXO ALPHA E (2002) (S#: XXXXXXXX) GOOD (7-8)
[PRICED PER UNIT - 22 AVAILABLE AT TIME OF LISTING]



DESCRIPTION: NEXO ALPHA E (2002) (S#: XXXXXXXX) GOOD (7-8) - 14 SUBS AND 8 TOPS AND 2 NX 241 CONTROLLERS, THERE ARE WHEEL BOARDS FOR THE SYSTEM BUT NOT THE ONES FROM NEXO.

FEATURES: GOOD WORKING ORDER

HISTORY: LOCAL SHOWS

COMMENTS: ALL BOXES ARE IN GOOD WORKING CONDITION & WAS NEVER TOURED

MAKE US A REASONABLE OFFER

I HAVE PRESENTLY MAID SOME MODIFICATION TO THE SYSTEM SP IT IS NOW FULLY ACTIVE THE 4 NX 241 CONTROLLERS AND NEW AMPLIFIERS

I AM WILLING TO SELL THE SYSTEM WITHOUT THE AMPLIFIER BUT IF THE COSTUMER NEED THE SYSTEM AS PLUG AND PLAY I THING IT IS MUCH BETTER TO GET THE WHOLE PACKED WITH AMPLIFIERS..

HI IS SOME LINKS TO THE AMPLIFIER THE AMP RACK CONSIST ONE NX 241 ONE BUX 8 AND ONE BUX 4.5 IT IS MONO RACK AND THERE IS 4 RACKS THE CAN ALSO DRIVE 4 S 2 SUBS AS IT IS NOW.

JUST CHANGE THE PRESET AND THE SYSTEM IS 4 WAY ACTIVE INSTEAD OFF 3 W ACTIVE AS IT IS NOW.

RAM AUDIO AMPLIFIERS: HTTP://WWW.RAMAUDIO.COM/BUXII.HTM

THE BEST PRICE I CAN OFFER FOR THE WHOLE SYSTEM COMPLETE WIT AMPLIFIERS AND EVERYTHING IS 56.000 EURO WITH BRAND NEW AMPLIFIERS.

THE BEST PRICE I CAN OFFER WITHOUT AMPLIFIER BUT WITH 4 NX 142 CONTROLLERS IS 45.000 EURO

THE SYSTEM IS IN GOOD SHAPE AND IN USE BUT CAN TAKE DELIVERY ALMOST FROM DAY TO DAY.
| | |
| --- | --- |
| ID#: | 31293 |
| Listing Type: | Standard |
| Model: | ALPHA E |
| Manufacturer: | NEXO |
| Condition: | GOOD (7-8) |
| Shipping Info: | 0.00 lbs., |
| Seller's Location: | , Denmark |
| Updated: | January 24, 2007 |
| M.S.R.P.: | $0.00 |
| Asking Price: | SOLD |
To purchase or list using the services of SoundBroker.com, you must be a member of SoundBroker.com and agree to our terms and conditions. If you are a VIP-Loyalty Club Member and feel a listing is priced too high, please contact us to make a fair counteroffer (unfortunately, due to the nature of the economy, SoundBroker.com does not accept low offers from our Gold Members). Click here for details on becoming a VIP-Loyalty Club Member.

All listings on SoundBroker.com are subject to change &/or cancellation without notice. All items listed are pre-owned and priced per unit unless noted in the description. SoundBroker.com reserves the right to accept or decline any listing or purchase.
---